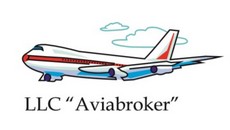 Dear aircraft owners!
Starting in July 2019, the import of a foreign business jet with an unladen weight of no more than 28 tons and a maximum of 19 passenger seats or with an unladen weight from 28 tons to 60 tons and a maximum of 35 passenger seats, it is required to pass procedures for the registration and temporary import of the aircraft (Import 53).
Please carefully read the information provided by the Federal Customs Service of Russia:
You can carry out the procedure for temporary importation by yourself, or by contacting a highly qualified customs broker — the Aviabroker company.
Contacts:
Tel.: +7 (495) 356-05-93; +7 (916) 120-79-80
E-mail: avia-broker@yandex.ru, opsaviabroker@gmail.com
www.авиа-брокер.рф